Build on Cudos
Build decentralised applications, create NFTs and other digital assets, data oracles, and more using the Cudos network. You can use our resource portal to get started. And if you're building something that helps us grow and brings value to the Cudos ecosystem, be sure to apply for a grant.
Cudos Community Programs
The Cudos community of builders and creators are the backbone of the foundation, and our greater network. As such, we have several ways you can join and contribute to our ecosystem, including hackathons, startup competitions, validator staking, and attending or even hosting Cudos events. Benefits of Building on Cudos
Builders
High application performance
Developer-friendly smart contract tools
Composable asset management
Users
High cryptographic security
Cross-chain interoperability
Carbon-neutral transactions Start Building on Cudos
Build a dApp
Create a
Smart Contract
Deploy NFT
or Digital Asset
Become a
Validator Community Programs
We have many programs for our community of builders,creators and evangelists interested in building the future of decentralised, sustainable compute. Join our Discord to learn more about how you can participate in each of these programs.
Our programs include the following:
Hackathons &
Community Events
We will be hosting and participating in both virtual and in-person hackathons, startup competitions and other community building events all over the world this year. We'd love to have you join us.
Ambassador
Program
If you're ready to help us revolutionize the computing industry and would like to earn Cudos in the process, then you'll be a perfect fit for our new and improved Ambassador Program that will be announced soon.
Bug Bounty
Program
We're working with our community to find security vulnerabilities to keep Cudos projects, users and developers safe. Get rewarded for ensuring the security of Cudos by finding bugs in our blockchain network.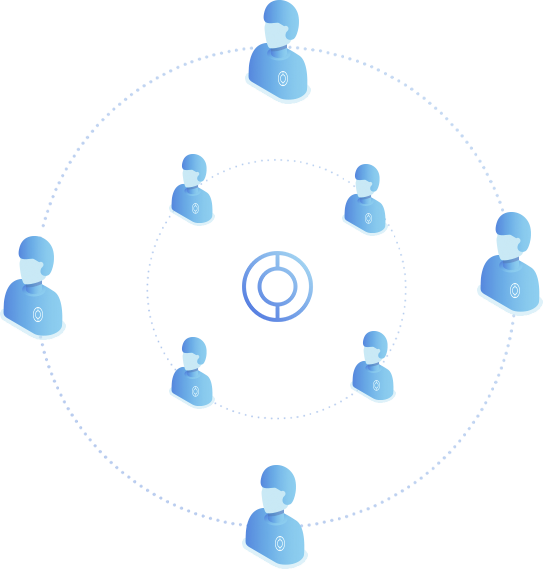 Community Governance
As part of our next steps, the Cudos Foundation will be implementing community governance programs that give community members that are staking CUDOS token rewards and the opportunity to participate in critical decision-making activities. We are committed to enabling the entire CUDOS community to participate in the growth and development of the Cudos blockchain protocol and our decentralised compute network. Join Our Team
Are you hungry and eager to learn and take on a new vertical in the evolution of blockchain networks? Do you have an interest in creating a sustainable future while changing the way society transacts and businesses consume energy and power? Are you ready to join a high-growth and high impact team?
Then come help us build and expand the Cudos network
We love great talent, so let us know how you can contribute by sending us your resume and telling us what your superpower is.
SEND US YOUR RESUME